The Level Up Academy is an online platform designed to take women in Network Marketing, through the journey of building a powerful, fully aligned and successful Network Marketing business. Inside the Academy, I will take you through my tried, tested and true methods for building a 6-figure business – from curating your personal brand, to business fundamentals, sales strategies through growing & leading your team.
Courses can be done a-la-carte or jump right in, and Level Up for the whole she-bang!
The Level Up Academy
You have options my friend! You can choose the courses ala cart (from the list below) or you can sign up for the entire academy and get access to everything on the inside + a FB Community for support and integration.
($444)
Course 101: The Launch Method
Congrats on your new business! Let's chat about how to launch strong. With sales ideas, social media tips and my proven strategies for getting your new endeavour off the ground.
($111)
Course 102: Business Foundations
Build a solid foundation for your growing business. Learn systems & strategies to follow up with customers, plan out your content, and even set up your week for success. This course includes a number of powerful templates & pdfs.
($111)
Course 103: Building Your Brand
What if I told you that YOU are the secret sauce inside your business? And that the more YOU, you can be - the more success and engagement you can expect. This course will dig into your brand pillars, your personality pillars and help you curate a powerfully personalized brand.
($111)
Course 201: Mastering Your Social Media Strategy
When building an online business - social media is your playground. This course will walk you through your overall strategy - plus do a deep dive into getting started on both Instagram and Facebook. Take out the overwhelm and learn how to build a thriving business online.
($111)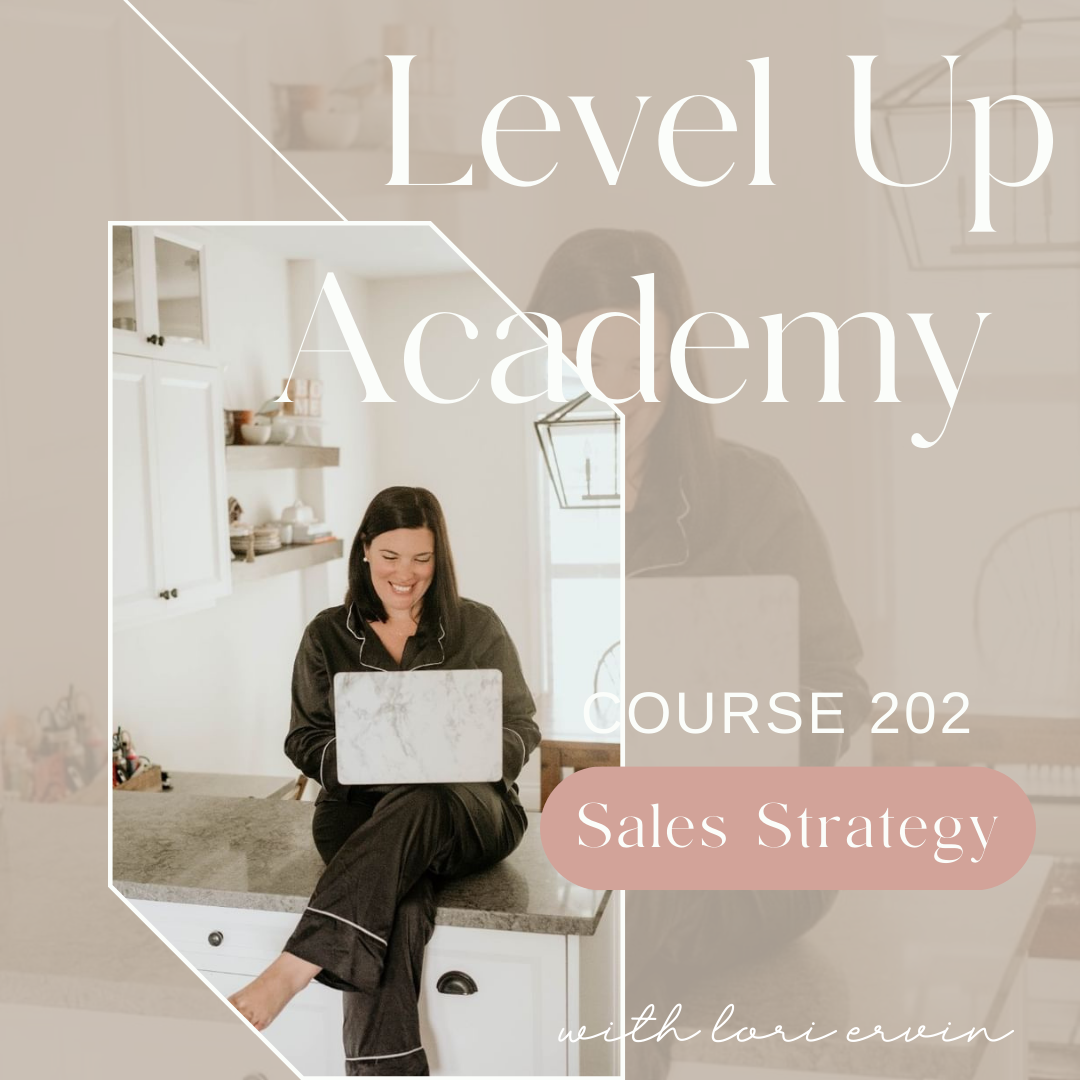 Course 202: Sales Strategy
Here's the thing - all strategies will work, but you need to find the ones that you can get your energy behind. This course will not only take you through different sales strategies, but teach you how to make them your own and feel GOOD while selling.
($111)
Course 301: Building Your Team
When you're ready to start growing your team - this course will give you the words to say, the systems to scale and the mindset training to help you build an empire.
($111)
Course 302: Next Level Leadership
Good leadership takes skills, systems and solid boundaries that enable you to not only continue with your personal business, but to live a balanced life as well.
($111)
Course 303: Scaling Your Business
When you're ready, this course will take everything you're doing to the next level. How to piece it all together, how to hire your first VA and how to flourish inside your bustling business.
($111)
The Runway
Learn more about my monthly coaching community that uses the Level Up Academy as our guide. Move through the modules & trainings, alongside other women and with the support of having me lead the way.
ALA CARTE
You can pick and choose which courses you invest in, and which you need right now.
Yes please!
LEVEL UP ACADEMY
Move through all of the courses in sequential order, or follow your energy and decide what you need.
All in!
THE RUNWAY
If you would like to do these trainings, alongside a community of women, with live Q&A's, etc.
I'm in!